Enrichment Classes
In addition to CCA's core curriculum, students enjoy many enrichment classes including Worship Arts, Art, PE, choir, library, and Exploratory.
Worship Arts
Students in 7th-10th grades attend worship arts classes once a week. The worship arts program was created with the primary purpose of training and equipping CCA students to be a part of leading worship for Focus. The course of study includes the following for one semester each: Music Theory, Keyboard, Guitar, Percussion, and Worship Discipleship Training.
Art
CCA values art as an important part of classical education. Students in K-8th grades have art once a week and learn a variety of art techniques. Classroom studies from science, history, and literature are integrated into art instruction.
Physical Education
K-6th grade students participate in PE two days a week, and 7th-10th grade students participate in PE one day a week.
Choir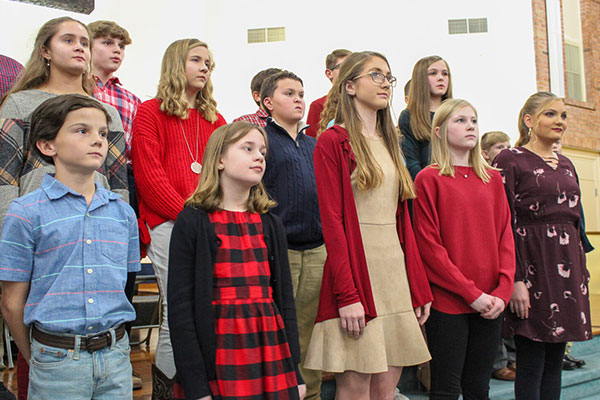 Students in K-6th grades are taught beginning musical skills and concepts using the Kodaly Method. Students will perform once a year.
Upper School students participate in a choir led by Mr. Dakota Hill. They learn the fundamentals of vocal performance as well as the importance of praising God with their talents.
Library
Pre-K-8th grade students have a scheduled time once a week to visit the library with a teacher and check out books. The Accelerated Reader program is used for students in 1st grade and up to encourage a love of reading independently. Each quarter students will have an AR goal. Students who reach their AR goals are recognized and rewarded at the end of the quarter.
Exploratory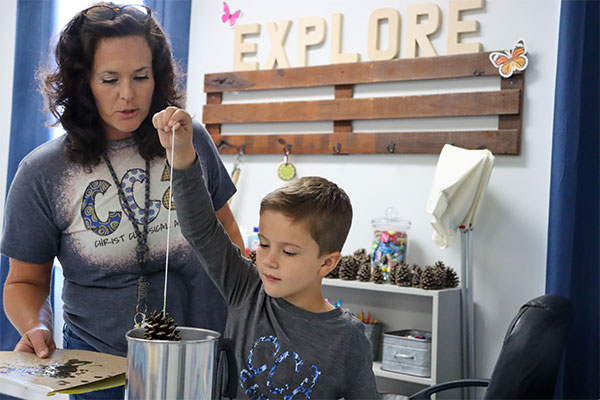 Students in K-6th grades participate in Exploratory once a week. Exploratory consists of two rotating areas of study/exploration: Exploring Nature and Exploring Missions.
Exploring Nature: Students explore the acres of the great outdoors in their very own backyard using the Gentle + Classical Nature curriculum.
Exploring Missions: Over the course of the year, students explore two people groups including their history, geography, creatures, art and music, daily life, handicrafts, food, and missions through Gentle + Classical On Mission